10 Great Day Trips to Take from Liverpool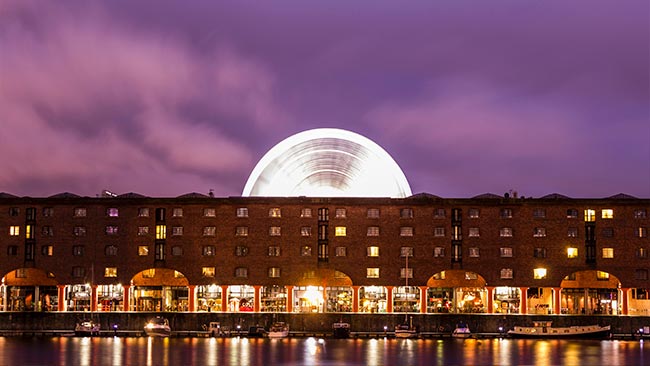 The birthplace of The Beatles, Liverpool, is known for its culture and world-class architecture. The World Capital City of Pop has attractions scattered throughout the city. But the hustle and bustle of Liverpool might take a toll on you. This is when you should get a coach charter and plan a day trip to a more relaxing destination.
There are so many attractive places near Liverpool that you can visit on a day out. In case you need suggestions, we have rounded up some of the best places for day trips from Liverpool. All you need to do is coach or minibus hire with driver and pick a suitable destination.
---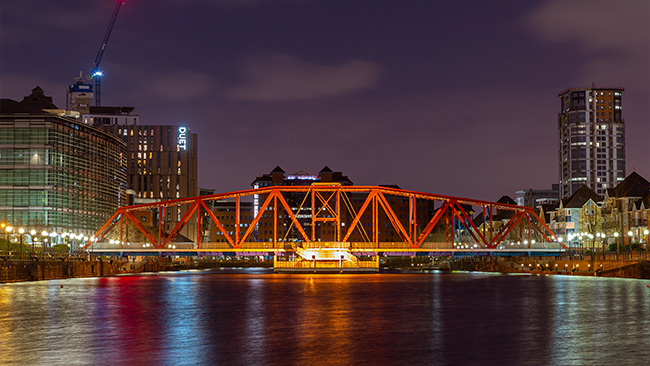 Manchester
Distance from Liverpool: About 35 miles
Travel Time: Less than 1 Hour
If you need a fun day out from Liverpool, we recommend visiting Manchester. This is an exciting city bursting with character.
Famous for its music scene, Manchester offers a compelling mix of modern culture and fantastic food. This industrial city is literally throbbing with creativity and there is something for everyone. Not to mention the most renowned football club in the world – Manchester United.
Some of the top attractions that you should visit in Manchester are:
Science and Industry Museum
The City of Manchester Distillery
The John Rylands Library
The Manchester Museum
Etihad Stadium
---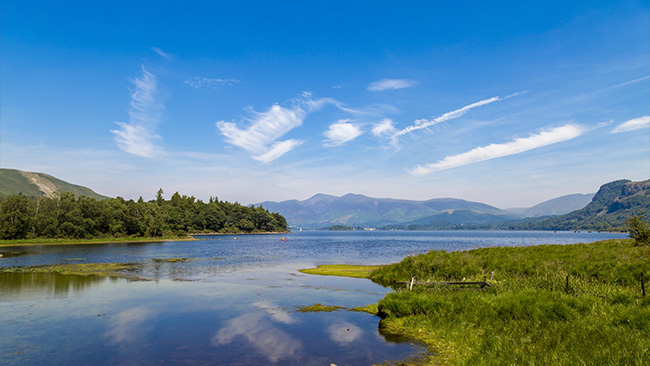 Lake District National Park
Distance from Liverpool: About 77 miles
Travel Time: 2 Hours
For nature lovers, there is no better place to visit than Lake District National Park. It's only about 77 miles away from Liverpool and you can easily reach there on a coach charter. The area has breathtaking walking routes that offer magnificent views.
You get to see an abundance of stunning scenery along with beautiful lakes. There are plenty of things to do in the Lake District including a visit to Lake Windermere. This is England's longest lake that you can explore in a national park.
The park has plenty to offer to its visitors. If you are planning a day trip with friends or family, we recommend you to visit the Lake District during June and July. This is the best time of the year when everything is dry and warm.
---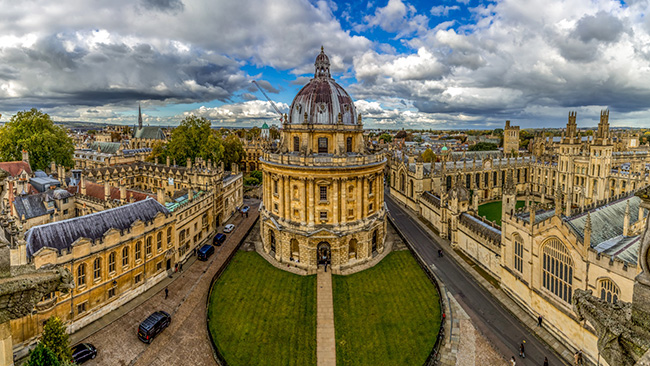 Oxford City
Distance from Liverpool: About 174 miles
Travel Time: More than 3 Hours
Oxford is a fantastic destination for history lovers. That's because of its rich heritage and the fact that its museums are free to visit. All you need is to plan a day out and get a coach hire with driver.
We recommend you start your trip by visiting the city centre. Visit the Carfax Tower and then see if there is an exhibition in Modern Art Oxford. Pay a visit to the University Church of St. Mary the Virgin.
Christ Church Cathedral, Radcliffe Square, Bodleian Library, and Sheldonian Theatre are some other notable places to visit in Oxford. If your group are interested, and have some time left, visit the historic market of Abingdon-on-Thames.
There are amazing things to do in Oxford and we recommend you also visit the Ashmolean Museum, Martyrs' Memorial, and Oxford University Museum of Natural History.
---
Chester Zoo
Distance from Liverpool: About 17 miles
Travel Time: About 30 minutes
For a family day out, Chester Zoo is a perfect destination. You can quickly reach there on coach hire and we recommend booking Chester Zoo tours ahead of time. This way you can secure your spot in the UK's most popular zoo, without queing.
Chester Zoo has about 125 acres of gardens. What's fascinating is that you get to enjoy immersive habitats and a wealth of wonderful wildlife. There are more than 21,000 endangered and exotic animals present in this zoo. This is a huge number of animals and you don't get to see these anywhere else in the UK.
The best part is that the zoo holds daily animal presentations and events. So, if you are planning a day trip with family or an educational day out, this is the perfect place near Liverpool.
---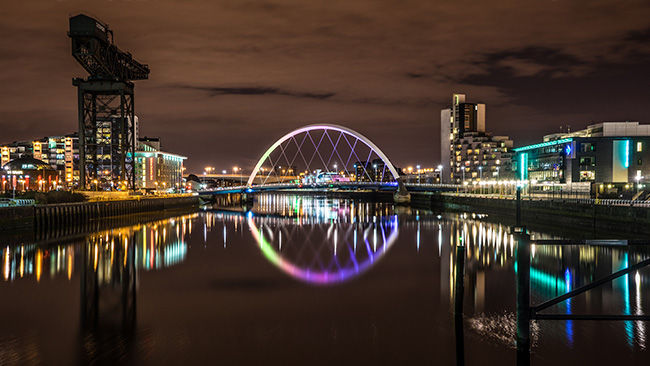 Clyde arch, Glasgow By Giuseppe Milo
Glasgow
Distance from Liverpool: About 220 miles
Travel Time: Between 3 to 4 Hours
This industrial city is located on the River Clyde and is a great tourist attraction. Thanks to its concert venues, art galleries, excellent museums, and festivals, Glasgow has evolved into Scotland's cultural centre.
The best thing about Glasgow is still its natural beauty. This is obvious if you know that its Gaelic name literally means "lovely green place". And the city stays true to its name when you take a look at its 70 parks and open spaces.
There are so many things to do in Glasgow that you can visit including:
Glengoyne Distillery
The Riverside Museum of Transport and Travel
University of Glasgow
Kelvingrove Art Gallery and Museum
Celtic Park
The fact that Glasgow has been declared a UNESCO City of Music makes it worth visiting. Also, the 19th-century Victorian architecture, and dynamic arts scenes make the city a popular travel destination.
---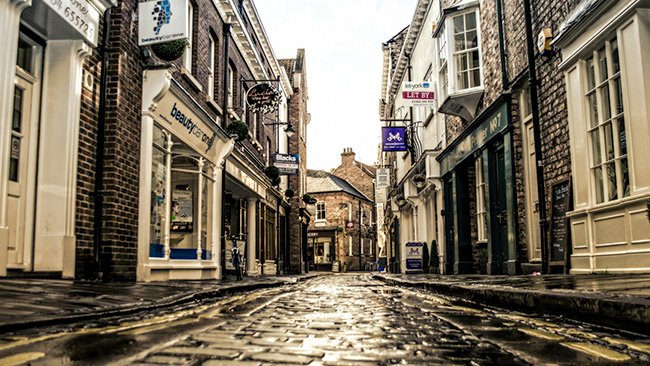 York
Distance from Liverpool: About 102 miles
Travel Time: Between 2 to 2.5 Hours
If you are a fan of English heritage, you should plan a day out from Liverpool to York. The city has stunning architecture and the most attractions per square mile in the country. We recommend visiting the York Minster first for which you have to get tickets but it's totally worth it.
Another tourist attraction in York is the ruins of St Mary's Abbey. The York Art Gallery, Breezy Knees Garden, Clifford's Tower, and River Ouse are some other magnificent places to visit in York.
If you truly want to savour your trip, leave your minibus hire behind and walk the mediaeval city walls. The walk normally takes more than an hour and offers breathtaking views of York.
---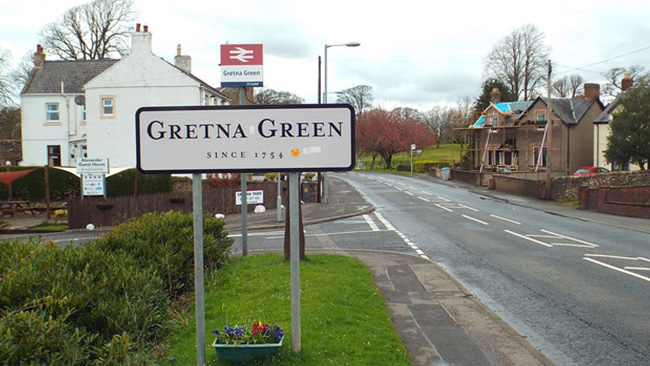 Gretna Green
Distance from Liverpool: About 134 miles
Travel Time: Between 2 to 2.5 Hours
If you are looking for a fun place to visit, we recommend a day trip to Gretna Green. Hailed as 'The Gateway to Scotland,' the area is renowned for weddings. You'll be amazed to know that people have been visiting the Gretna Green to tie the knot since 1754. Gretna Green is most famous for weddings.
The Clandestine Marriages Act 1753 prevented couples under the age of 21 marrying in England or Wales without their parents' consent. As it was still legal in Scotland to marry without such consent, couples began crossing the border into Scotland to marry.
But there are so many other reasons why you should visit Gretna Green. The area is known for marvellous indoor and outdoor activities. You can go shopping and enjoy a great meal with your family or friends.
The heart of the village is the historic Blacksmiths shop which was built way back in 1713. We also recommend visiting The Devil's Porridge Museum which has a rich WWI history.
---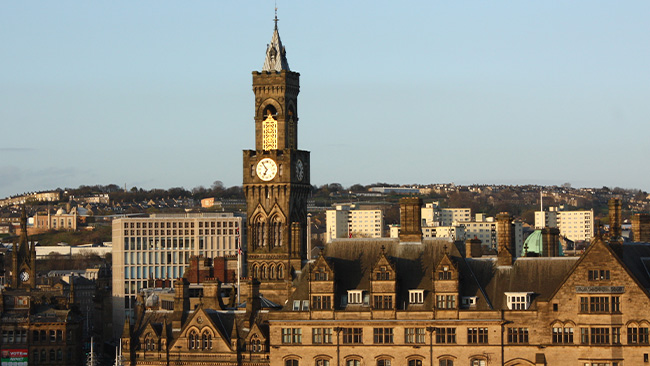 Bradford
Distance from Liverpool: About 68 miles
Travel Time: Between 1.5 to 2 Hours
Bradford is a destination that you should visit once in your lifetime. It's a cultural city with stunning theatres, captivating exhibitions, and a flourishing arts scene.
The best thing to do in Bradford is perhaps to visit its art galleries and museums. The Cartwright Hall Art Gallery and the National Science and Media Museum are the two top places that you shouldn't miss.
Other top attractions to visit in Bradford include:
Bradford Industrial Museum
Sunbridge Wells
Alhambra Theatre
Another notable place to visit in Bradford is the village of Saltaire. This is a UNESCO World Heritage Site known for its international influence on town planning. In case you are thinking of visiting Bradford, we recommend you plan your day trip in July.
---
Southport
Distance from Liverpool: About 20 miles
Travel Time: About 35 minutes
For those who need an escape from Liverpool's bustling city centre, Southport is an ideal location. The relaxed environment of this lovely coastal town makes it an enjoyable destination.
There are a lot of things to do in the Southport including:
Southport Pleasureland
Southport Marine Lake
Southport Pier
Model Railway Village
The Atkinson center for music, theatre, art & literature
The Southport Pier and Pleasureland amusement park are great day-out points to visit with family or friends. If nothing else, you'll surely enjoy your meals on the promenade and building sandcastles on the beach.
---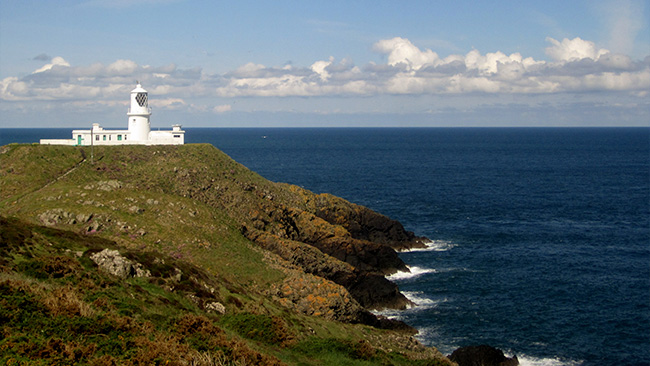 Wales
Distance from Liverpool: About 137 miles
Travel Time: Between 3 to 4 Hours
Wales has been considered a country in its own right since 2011 but is still a part of the UK. Its atmospheric scenery and green hills offer joyful views to the eyes. There are about 600 castles across wales that you can visit. In addition, there are twelve steam trains and three national parks.
There is so much to discover and plenty of things to do in wales. Some of the most notable attraction points are:
Cardiff Castle & National Museum Cardiff
Snowdonia National Park
Caernarfon Castle
Brecon Beacons National Park
There are also four UNESCO World Heritage Sites in Wales that you should not miss on your day out. These include the Pontcysyllte Aqueduct and Canal, Blaenavon Industrial Landscape, Castles and Town Walls of King Edward in Gwynedd, and North West Wales Slate Landscape.
---
Final Note
We hope you liked our list of great tourist destinations. These are places and cities that you can visit using Coach Hire Liverpool. You can also contact The Coach Company to hire a coach for your trip with family or friends. The Coach Company has a range of coach options that you can hire whenever and wherever you need them.